A Full Service Benefits and Insurance Brokerage
Today's rapidly changing insurance industry poses significant challenges for HR managers and individuals.
Our experience proves valuable and cost-efficient to our clients in sorting out the best plans.
Our expertise includes the following:
Group insurance plans
Voluntary Benefits & Medical GAP Insurance Plans
Employee benefits and administration
Labor & Trust Including Taft Hartley groups
Cities, Counties & Municipalities
Large & Major Accounts
Individual, Small, Medium and Large Groups
Expertise in Negotiations, Implementation and Account Management with various Carriers.  We manage to renew groups year after year for 20 years or more because of our special negotiation skills with the Carriers.
Please take a few minutes and browse our site. You'll find it informative and helpful. I'd like to help with your health and benefits insurance needs, please call me at 800-959-0709 or 213-613-9000. We're centrally located in Downtown Los Angeles in the World Trade Center.

Marquis F. Ebrahimi
President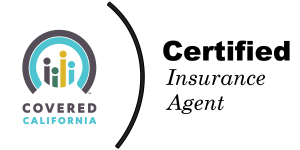 Covered California Certified Insurance Agent
MEI Insurance Services, Inc.